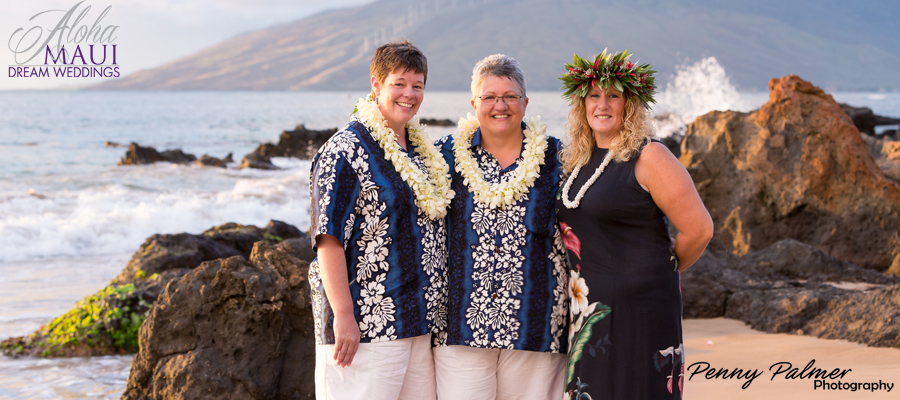 A Gay Wedding in Maui is the dream destination wedding for two beautiful ladies
____________________________________________________
From across the bar came the answer to my happiness…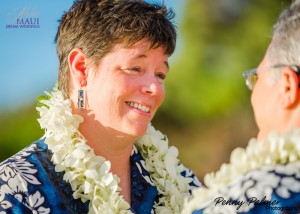 There she sat on that magical night. Two seats away was the most engaging smile I'd ever encountered.  I could feel my mood shift from grumpy butt to enchanted…
She was amazing – the more stories I told her the more she delivered that melting smile…
I just knew…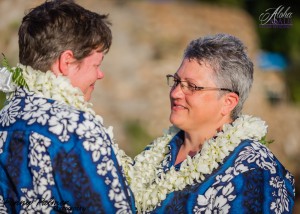 I noticed her right away… she kept me laughing and invited me to come back and visit her again.  We talked, we laughed… I felt alive.
On our first date I remember feeling hooked. We shared our first kiss and I knew, this was the real deal…
I just knew she had to be mine…
12 years later…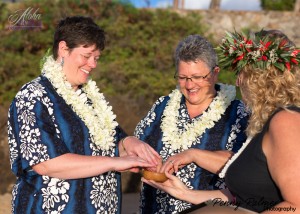 The laughter fills their home as this partnership has proven to enhance not only their lives as a couple, but individually as well.  Their passion for life, for others and their relationship is apparent from the first moment you meet them. I don't think I stopped smiling the entire day with them!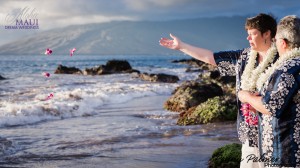 Their ceremony was not only about their accomplishments and future dreams, but also about their love for others that couldn't be at their ceremony. A blessing was dedicated to those special people that have made them who they are today.
Their advice for the rest of us?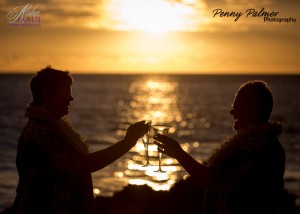 Don't take so much personally – apologies are okay!
Laugh, dance, sing and be flexible… focus on the simple things that make life more meaningful.
Renee and Shirley, it was our honor to plan, perform and capture your gay wedding in Maui.  Knowing you sincerely makes the world a brighter place. We love your advice and welcome your smiles.
Aloha pau ole!