Home » Maui Family Photography
Welcome to your next fun excursion with your Maui Family Photography!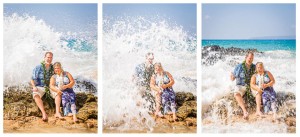 Come have fun on Maui!
While visiting the beautiful Hawaiian Islands, plan to spend an hour or two with the award winning Maui family photographer, Penny Palmer, and her incredibly energetic team. We think that you'll find yourselves having so much fun laughing and enjoying each other that you'll book a session every time you come back to Maui!
We love our returning ohana!
~~~
Maui Family Photographer Penny and her team take Maui family photography to a whole new level of fun!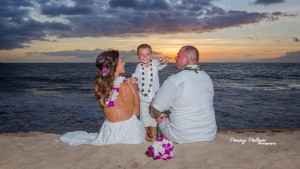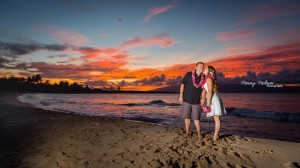 Let our Maui Family Photography Team help with
Surprise Engagements, Couples & Senior Photos, Maternity, Trash the Dress and Honeymoon photography

~~~
"This was the best "excursion" we enjoyed on Maui!
Even the guys in our group enjoyed this photo shoot! Penny and Darci know just what to say and do to make everyone comfortable and we have priceless photos with everyone in the pictures! Thanks for the memories!"
– The Sharp/Walter group
Available Maui Family Photography Galleries:
Family Beach Portraits
Senior Photography
Newborns and Children
Having your Maui family photography done while on holiday is not simply about posing your family and friends in front of a camera. It's about capturing the moments when all of you are together enjoying the time you've set aside for tightening family bonds and experiencing the aloha of the islands. Your Maui family photographer isn't simply creating art for hanging on walls anymore – it's about creating lasting glimpses of these precious moments of time to revisit and share with everyone that matters to you.
Selecting a Maui family photographer is about finding the one that will bring out the fun and display the energy of your group. We are more than just Maui family photographers behind a lens. We strive to enhance your vacation in so many ways.  We make your Maui family photography session something to remember by adding to your playtime, not taking away from it. Whether it be while you experience something for the first time or for the hundredth time! We can even  follow you under water on an adventure… Let us help make your vacation on Maui memorable for years to come.
We know you have many choices of events here in Hawaii and a Maui photography session with us only adds value to your choices. We work with you so you can continue your vacation without missing a beat. Your session can be accomplished when you dress up for a luau, play on the beach or even during those precious moments where your young ones fade out for a nap. Encapsulate these moments throughout your trip into a memory album or meet with us one time for a single session. Either way, we are available for your questions before or during you trip. Let us know how we can help you enhance your visit to Maui!
Capturing your family in a Maui photography session is Penny's expertise. She will have your family laughing and playing while sealing each moment within a professional portrait.  She is easy to work with, travels to your family and specializes in getting to know you and what you would like. You will be pleased with how little time it takes to capture the Maui photography portraits that you will be proud to show off for years.
Penny's assistants have a knack for getting your children to focus while having a great time. This takes the stress away from you. They are also trained to watch for the fine details, like out-of-place hair, shifted clothing and passerby's. Darci is also an experienced Paparazzi-style or Journalistic Photographer available to follow you on your excursions and capture those adventure moments so you are free to enjoy yourself.  Her enthusiasm and island-girl nature is a pleasure to have around.



Private Estate or Beach Photos
Waterfalls, Lava Fields, Volcano Locations…

~~~~~
Penny and her team are experienced in Surprise Engagement Maui Photography Sessions.
Are you planning to propose? Let this stealth team help you with your surprise. They will signal you that they are there at the location you specify, but your partner will never know until you hear the magic words, "yes!" Enjoy a full engagement photography session to use as your Engagement Announcements or the first few pages in your wedding album! Propose with style and capture the memories!
"Penny and her assistant Darcy did amazing and beautiful work for the engagement photos of my daughter.  I have no doubt that she generously gave extra time at no charge to give us a  huge selection of incredible  photographs.  Far exceeded my expectations." – Louise, 2016
(808) 214-3959