Home » Your Guide to Wedding Photographers in Maui
Wedding Photographers in Maui, our philosophy.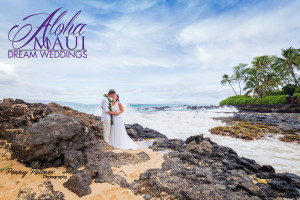 Weddings will only last minutes, but your memories will last forever. 
How will you remember your special day?
WEDDING PORTRAIT GALLERY
.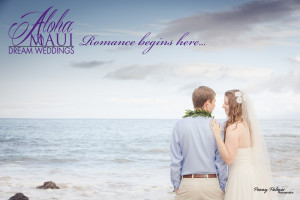 "Penny & Darci have been absolutely amazing. The photos of my wedding were impeccable! They went above and beyond the call of duty to do right by myself & my partner Israel. They are very willing to please. I would recommend them to anyone! They are the best!!
M & M Rohrbacher

COST and TIME for YOUR Maui Wedding Photographers:
Maui Wedding Photography should capture not only the special events you create during your ceremony, but also the intimate moments of getting ready and celebrating afterwards. We make 2 photographers available to photograph those moments without charging you an exorbitant amount of hourly fees or additional photographer fees to do so – it's all part of your special day.  Why would you choose to only capture the end result of the hours of creativity and passion that will go into your special day?
TALENT of YOUR Wedding Photographers in Maui:
We incorporate years of experience doing model portraits and weddings into your beautiful wedding gallery.  Let Penny be your wedding guide.  We find out ahead of time if you have any insecurities and compensate or provide advanced Photoshop editing to alleviate those concerns upon request. We want you focused on your beautiful moment, not on which angle to show for the photographer.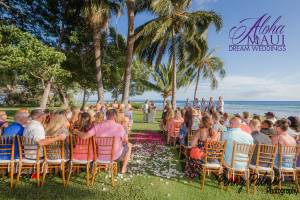 Maui Venue Weddings
Maui Beach Weddings
Maui Church Weddings
Haleakala & Waterfall Weddings
QUALITY CUSTOMER SERVICE provided by Penny Palmer Photography
We strive to ensure that your Maui Wedding Photography gives you everything you hope for from the preparation for your ceremony, to your questions being answered promptly, to the best product delivery you could hope for. We incorporate artistic representation as well as photo journalistic images so that your portrait package is as complete as possible. We can help you after the ceremony to create next year's Holiday Cards, Trash the Dress Sessions,  or fun family photography with your wedding party that will last generations. Whether your goal is to have portraits made into canvas prints or simply to have your entire celebration captured photo journalistic  style so that you can leave your camera at home…
…..

Please interview Penny Palmer Photography for your Maui Wedding Photography Team! 808-214-3959