Your attention to detail was amazing. You were so easy to work with and we had so much Fun at our wedding! Blessed to have crossed paths with you!!! Thank you!! I'm glad I found you when I was looking for a photographer for my wedding on Maui" Mr. & Mrs. Harvey
Not your Parents' Photography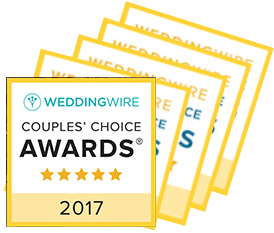 "We try to push the limits for our clients and that says a lot about our team and the overall experience our clients have with us. Today's bride and groom don't want their parents' pictures. They want images that are reflective of their personalities and that are unique to them." Check out our reviews on Facebook, TripAdvisor, Google+, Yelp and WeddingWire
Community Driven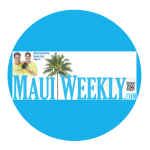 In addition to photography, Penny and Darci believe in giving back to their community. They are active with Maui Civil Defense, Haku Baldwin Center, Hawaiian Islands Land Trust and Surfrider Org. They encourage young members of the community to also become involved.
Quality with Prompt Turn-around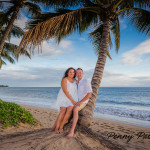 Attention to detail and a fast delivery - enjoy your professional pictures almost as fast as the cell phone pictures uploaded by your guests. We don't want you to wait to start reliving your memories. Featured in New York Times Travel Section, Mokulele Magazine, No Ka Oi Magazine, SnapKnot, The Knot, Maui Weekly Magazine, Hana Hou Hawaiian Airlines Magazine
Mamua ka 'ike, mahope ka 'ike
Aloha from your Maui Family and Wedding photographer
Maui Wedding Photography
When selecting a Maui wedding photographer you are selecting more than just a photographer for your wedding day. You are hiring a wedding photographer that will be with you, your family and your group all day on your wedding day. Personality is a huge part of the selection process and should not be overlooked or discounted in any way.
Maui Portrait Photography
Selecting a photographer is about finding the one that will bring out the fun and display the energy of your group. We are more than just photographers behind a lens. We strive to enhance your vacation in so many ways. We make your family photography session something to remember by adding to your playtime, not taking away from it. Whether it be while you experience something for the first time or for the hundredth time!
Maui Senior Portraits
We have experience working with seniors and solos. We feel it's more than just knowing how to snap a picture – it's spending some time getting to know what's important to them and getting their input on how to represent them in their pictures. As parents we want you to have great memories of your teenager. As seniors, we want them to have a glimpse of their lives to forever hang on to.